I don't very often post sermons here, simply because I really don't listen to a lot of recorded sermons very often.  The other day, however, I came across s short sermon on Youtube by Greg Boyd entitled "The Pathology of the Religious".  Boyd draws a lot from his book Repenting of Religion in this sermon (he also has a new book that touches on similar themes called The Myth of a Christian Religion), but the nice thing is that total sermon is less than 20 minutes long (I'm all for brevity when it comes to public speaking!).  I find Boyd's comparison of a religious person to a clinically sociapathic person to be spot-on.  Please note that when Boyd uses the word "sociopath", he is actually using it in the clinical sense and not as an ad hominem attack of any sort.  He is simply making the point that just as sociopathic people try to manipulate others by focusing solely on external behavior, a religious person attempts to in essence manipulate God.
I hope they are a blessing to you.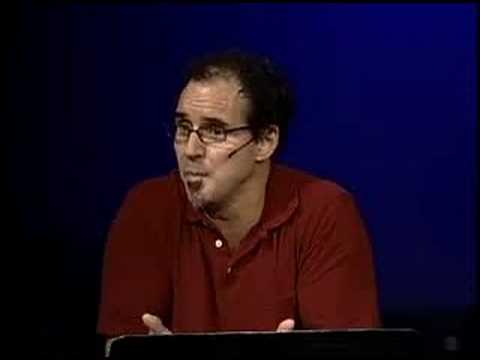 This entry was posted on Thursday, June 25th, 2009 at 9:52 am and is filed under
Church and Society
,
Theology
,
preaching
. You can follow any responses to this entry through the
RSS 2.0
feed. Both comments and pings are currently closed.