Reader Aaron submitted a link to a wonderful blog-post by Carlos Whittaker (the Worship Minister at the Buckhead campus of North Point church in Atlanta), telling us:
I found this wonderful story about a spontaneous worship by a homeless man while a church was shooting a video. It was so uplifting and amazing how the homeless man is already saved and worshiping and realizes his purpose and place in life despite how many of us might complain about it.
In Carlos' article, he describes a recent situation, where he was recording part of an EPK for an album he was recording, when a homeless man came up and sat down with him…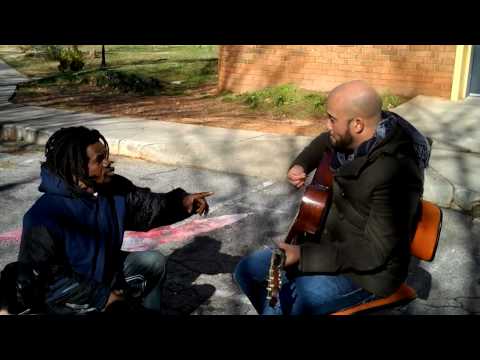 Thanks for the tip, Aaron!