It's no secret that I'm an Andrew Peterson junkie. Seven or eight years ago, he was scheduled to come play a small concert at our little in-the-middle-of-a-cornfield church, and – having become a bit burnt out on mediocre music with the label "Christian" slapped in front of it like "New!" on a stale bag of pretzels – I was going to skip it. A friend of mine from the church (and the guy who does our web hosting) suggested I might like it, and compared him to Rich Mullins. Unwittingly, he had just about put a nail in the coffin of my ever showing up, since pretty much no musician I've found in "Christian" music has had a favorable comparison to Rich.
And then I was asked to help promote the concert, and to play some of Peterson's music on the piano in the weeks leading up to the concert. This meant I would have to listen to the CD and put some work into it, which – in turn – sold me enough that Peterson wasn't the average CCM hack, that I broke down and bought tickets for the family to go to the concert. And while he wasn't (yet) up to par musically with Rich, he had a great deal of talent and heart, and an authenticity absent from most performers.
The next year, he returned to our church, doing his first Christmas tour for Behold the Lamb of God, the True Tall Tale of the Coming of Christ. After that, my inner skeptic was stilled, and Peterson had pulled me into his artistic vision of the story of Christ – both within Christmas, and in every day life.
Peterson's music and lyrics are not really comparable, in style or quality, within the Christian music sub-genre (or even outside it, for that matter) with anyone other than the dearly departed Mullins. If there is a key difference between the two, though, it is this – Where Rich had a haunted/pessimistic/cynical streak, seasoned with a wild but weary maturity of bachelorhood, Peterson has a more optimistic thread running through his music, most likely grounded in his family, as a husband and father. Apart from that, much of the instrumentation, flow and production are incredibly reminiscent of Rich's later work (as he gained freedom from Word Records' heavy-handed production) – similar, yet different enough to completely stand alone, in it's own right.
So it really is no surprise that July 27th was circled on my calendar, with an early morning download of Andrew Peterson's new album, Counting Stars, in the offing. And it has been an entirely pleasing experience – one that I heartily recommend. He covers so much rich ground on the new album – examining faith, the family and living life in a way that leaves a legacy rooted in Christ.
If you'd like a look-see (or listen-see), Andy's got a Free Concert tonight through Facebook – so you can listen/watch before you buy. Additionally, the video I posted for last Friday's Open Thread (embedded below) is from the new album, and was first brought to my attention in an article written a couple weeks ago by my sister, along with a post written by Peterson, himself.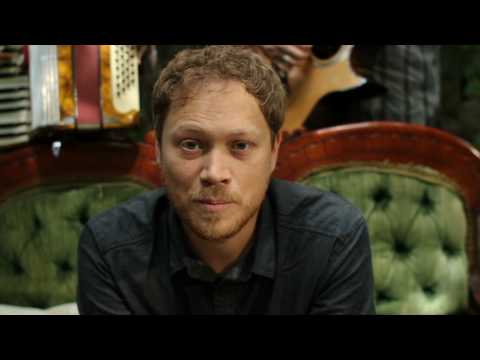 I was nineteen, you were twenty-one
The year we got engaged
Everyone said we were much too young
But we did it anyway
We bought our rings for forty each
From a pawn shop down the road
We made our vows and took the leap
Now fifteen years ago
We went dancing in the minefields
We went sailing in the storm
And it was harder than we dreamed
But I believe that's what the promise is for
"I do" are the two most famous last words
The beginning of the end
But to lose your life for another I've heard
Is a good place to begin
'Cause the only way to find your life
Is to lay your own life down
And I believe it's an easy price
For the life that we have found
And we're dancing in the minefields
We're sailing in the storms
This is harder than we dreamed
But I believe that's what the promise is for
So when I lose my way, find me
When I loose love's chains, bind me
At the end of all my faith, till the end of all my days
When I forget my name, remind me
'Cause we bear the light of the Son of Man
So there's nothing left to fear
So I'll walk with you in the shadowlands
Till the shadows disappear
'Cause he promised not to leave us
And his promises are true
So in the face of all this chaos, baby,
I can dance with you
This entry was posted on Tuesday, July 27th, 2010 at 1:37 pm and is filed under
Music and Art
,
Original Articles
. You can follow any responses to this entry through the
RSS 2.0
feed. Both comments and pings are currently closed.