Introduction
We have a tradition here at Prophets, Priests, and Poets of writing what we call a group post at special times during the year. We have traditionally reserved these posts for such days as Valentine's Day and Halloween and Election Day and Boxing Day, but this year we decided to do one at Christmas. Maybe I should leave the humor to Brendt.
What we have here at PPP is a collection of writers who are loved by Jesus and who love Jesus and His Scripture–both the Hebrew Scriptures and the Christian Scriptures. We find comfort and joy and hope and blessing in God's Word and believe, sometimes differently, that there is coming a day when God will put the world to rights. We are among the millions, perhaps billions, of the hopeful who, combined, sing a chorus of praise to God with every stroke we make of a pen.
In his collection of sermons called Secrets in the Dark Frederick Buechner has a sermon he simply calls 'The Birth.' This sermon is a colloquy of three shorter sermons, each spoken by a 'famous' person from the birth narratives of Jesus found in Luke and Matthew. First we meet an innkeeper. Then we meet a Wise Man. Finally, a Shepherd speaks to us. It is the Wise Man's words I am mostly interested in for he speaks a word that I hope defines what this group post is meant to represent.
"'And now, brothers, I will ask you a terrible question, and God knows I ask it also of myself. Is the truth beyond all truths, beyond the stars, just this: that to live without him is the real death, that to die with him is the only life?'" (13)
Ask yourself this terrible question as you read this colloquy from us. We base our thoughts on the words of (mostly) the Hebrew Prophet Isaiah. Be blessed this Christmas in Christ.
Isaiah 8: Jerry
My focus is on chapter 8, but chapter 8 actually reaches backward and begins in what we call chapter 7: "The virgin will conceive and give birth to a son, and will call him Immanuel," is where it begins (Isaiah 7:14). But if we press the issue a little more, we see it actually begins thus, "When Ahaz son of Jotham, the son of Uzziah, was king of Judah, King Rezin of Aram and Peka son of Remaliah king of Israel marched up to fight against Jerusalem, but they could not overpower it" (Isaiah 7:1). We see the Ahaz concerned with the water systems, making alliances with foreign kings, and refusing God's provision of a sign in the face of an imminent threat, so God will give Ahaz a sign anyhow: God with us. God will 'come down' among his people, he will suffer with them, he will be with them.
Then, later, the very king Ahaz had decided to trust is the very king who would bring about the downfall of Judah and carry them off to exile. The land of milk and honey would become a land of thistles and thorns. At that time, the only cry that can be made will be, "Immanuel!" Still, God with us; God with them.
In chapter 8, then, we hear of the rising tide of opposition: mighty floodwaters would rise against Judah and it was the Lord's doing. The prophet laments, "It will overflow all its channels, run over all its banks and sweep on into Judah, swirling over it, passing through it, passing through it and reaching up to the neck. Its outspread wings will cover the breadth of your land, Immanuel!" Yet there is hope: "God is with us" (8:10). "Devise your plans", shouts the prophet to the enemies of Judah, they will now stand! God is with us."
The sign of Immanuel was given in the face or rank unbelief—it was no kingly piety that prevented Ahaz from asking for the sign: It was unbelief. It was his way of saying, "Uh, that's OK Lord, I have the king of Assyria. It's all good." The sign of Immanuel was also given in the face of imminent disaster—a rising tide of persecution and devastation to the people and land of God. Your Land, Immanuel; God with us.
The sign was ironic: a brave king facing national devastation receives a sign he did not want in the form of a child. The sign was devastating: a God who loved his people and the land would watch as his people and land were swept away by pagans who neither feared God nor cared about people. Yet the sign was hopeful: when all was said and done, 'God with us' was the cry of God's people (8:10). "Nothing devised against Immanuel's people can succeed" (J. Alec Motyer, The Prophecy of Isaiah, 94). The sign lingered in the memory of the Jewish people…God with us….
Then, one day, along came an angel who said: "This is the one who is Immanuel" and he pointed to Jesus who would "save his people from their sins" (Matthew 1:23). So Matthew and the angel take Isaiah's words and say to anyone reading and/or listening: Jesus is God with us.  All that Isaiah had said was about God, Matthew and the angel say is about Jesus. But that's not the best part of it at all!
By the time we read through all of Matthew's chapters and eavesdrop on private conversations and watch from a safe distance as Jesus does things that cause many great consternation and others great joy, he says this to his disciples, some of whom were doubting (much like Ahaz did): "All authority in heaven and earth has been given to me. Therefore go and make disciples of all nations, baptizing them in the name of the Father and the Son and the Holy Spirit, and teaching them to obey everything I have commanded you. And surely I am with you always, to the very end of the age" (Matthew 28:17-20).
There in the midst of failing faith, in the midst of a turned upside down worldview, in the midst of death and resurrection—there, surrounded by those who were at the same time hopeful and hopeless—there in the midst of uncertainty and relief, Jesus too says: I am Immanuel; I am God with you. Of all the 'I am' statements Jesus ever made, this one is especially poignant. All those promises Isaiah's God made to his people, Jesus says he is the fulfillment of. So go ahead and let the world scheme, let the nations rejoice, "nothing devised against Immanuel's people can succeed." God remembered his promises to Judah and brought them forward to us.
So where are you? Broken? Bruised? Beaten? Faithless? Uncertain? Upside down? Doubting? Facing a flood of adversaries? "O Come, o come, Immanuel!" What else can you say? Jesus is the realization of Isaiah's words, the fulfillment of the sign in the most complete sense, and the only hope we have when faced with a crisis of any proportion. And, the best part? This is not mere Christmas hope!
He. Is. With. Us. Always.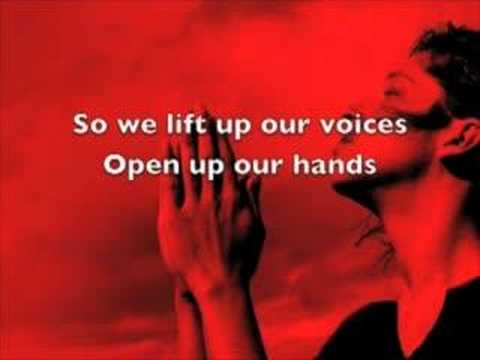 Isaiah 9: Christian
For a child is born to us,
a son is given to us.
The government will rest on his shoulders.
And he will be called:
Wonderful Counselor, Mighty God,
Everlasting Father, Prince of Peace.
His government and its peace
will never end.
He will rule with fairness and justice from the throne of his ancestor David for all eternity.
Isaiah has quite a few passages we love to quote at Christmas time.  It's filled with prophecy that announces the coming of Israel's salvation.  It also has some key verses that we can connect to the birth of Jesus – "For a child is born to us."  Of course, we don't go digging around trying to make every prophecy a prediction about Christ.  We have Matthew's testimony about how Jesus fulfilled certain prophecies.  But the major themes found in Isaiah, even if we only take the prophetic passages that speak about Jesus, don't focus on the birth of Jesus.  The focus is on the actions of the one who will be born.
Things will be different when he comes.  His presence will be a shining light in a land of deep darkness (Isaiah 9:1-5).  Life will be better under his rule.  It all sounds too good to be true.  It sounds like the perfect place to live.  And it never ends.  There won't be some other country that overthrows the new King.  His government won't collapse because of financial instability, citizen unrest and upheaval, or a military coup.  Peace is it's defining characteristic.
The really amazing thing is that the Jewish people looked forward to the fulfillment of these prophecies.  They had hope that one day, God would send His anointed one to rule as their King, to protect and defend them, to provide for them, to bless them.  I think that's amazing not because they had hope, but because they were looking toward the future that we are now living.  Our King, not a baby Jesus, but the Lord Jesus Christ, reigns in glory with fairness and justice.  His people, who are aliens in this world, live in his peace.
Before Him there was darkness.  Before Him there was sin and evil.  Before Him there was oppression.  Before Him there was cruelty.  Before Him there was the grave.  Before him there was death for all eternity.  Before, I did not know Him.
Things are different now.  With Him there is light.   With Him there is righteousness.  With Him there is justice.  With Him there is mercy.  With Him there is resurrection.  With Him there is life for all eternity.  The King has come.  Praise the King!
Jeremiah 31: Tim
Consider these two verses:
The priests will enjoy abundance,
and my people will feast on my good gifts.
I, the LORD, have spoken!"
And:
But now this is what the LORD says:
"Do not weep any longer,
for I will reward you," says the LORD.
"Your children will come back to you
from the distant land of the enemy.
Want to know what verse comes between these two? Its one you'll recognize if you're familiar with the Christmas story:
This is what the LORD says:
"A voice is heard in Ramah,
mourning and great weeping,
Rachel weeping for her children
and refusing to be comforted,
because they are no more."
Those verses aren't exactly peanut butter and chocolate. They're more like chocolate milk and pickles at 3AM. Jeremiah 31.15 is quoted by Matthew, describing the massacre of the innocents. And it's easy to let that verse sit there, a bitter edge to the Christmas story. But in the larger context of Jeremiah, and the Christmas story itself the bitterness lasts only awhile before God sets right what has been wrong. Jeremiah 31 is a prophetic utterance, not about bitterness, but about a savior who will restore the relationship between humanity and God.
The two major remembrances of the Church calendar are Christmas and Easter. One the birth of the savior signaling a light had begun cracking the darkness and the Resurrection the singular act that defeated death and sin.
The work of God is a work of joy that has washed away bitterness, even the bitterness of a people lost, and infants murdered.
Isaiah 32: Nathanael

"Behold, a king will reign in righteousness . . ." (Isaiah 32.1a ESV).
This prophecy is just one of many pointing toward the day when the promised Messiah would arrive and usher in His kingdom. The coming King would fulfill the covenant that God made to Abraham. And He would be a faithful mediator in a way that Moses could not be. He would be a blameless King in a way that David was unable to be.
This King will rule and reign in righteousness over a kingdom that has no borders. His kingdom cannot be overthrown. No coup can succeed against it. It subverts other kingdoms without taking them over. This kingdom is so far above earthly concepts of a kingdom that its King, when describing it, had to resort to parables that began with the phrase "The kingdom of God is like . . ." for there is no human language that can explain it and no human intellect that can comprehend it.
But the thing that jumps out the most about this prophecy in Isaiah is the second half of the verse. ". . . and princes will rule in justice" (Isaiah 32:1b). The children of this King, His royal heirs, will be known by how they rule. They will be fair. They will be just and virtuous. They will be honest. They will rule in direct correlation to their submission to their King. Once we surrender our lives to the Him, we realize that He calls us to a unique mission. We are to go forth and draw others to Him. External force cannot be exerted. Reconciliation, not domination, is the goal of this kingdom.
Isaiah goes on to describe the manner in which the children of this servant King will rule: "Each will be like a hiding place from the wind, a shelter from the storm, like streams of water in a dry place, like the shade of a great rock in a weary land. Then the eyes of those who see will not be closed, and the ears of those who hear will give attention. The heart of the hasty will understand and know, and the tongue of the stammerers will hasten to speak distinctly" (verses 2-4).
The method in which we rule will be directly affected by the influence and authority we allow the King to have in our lives. The degree to which we surrender to His reign will dictate the manner in which we rule. The King made it very clear in an analogy how much His children depend on Him. He said, "Abide in me, and I in you. As the branch cannot bear fruit by itself, unless it abides in the vine, neither can you, unless you abide in me. I am the vine; you are the branches. Whoever abides in me and I in him, he it is that bears much fruit, for apart from me you can do nothing" (John 15.4-5 ESV).
Behold, a coming King will reign
And rule in righteousness
Whose advent was of old ordained
Before this world was formed and framed.
To liberate the oppressed.
His children will rule with justice,
Each prince and each princess;
They'll be a healing hospice,
A peaceful place of solace,
To those lost and in distress.
Each will be like a safe haven
From the wind and storms,
To all who feel the sting of sin,
Every one be welcomed in
Where love restores and transforms.
Each will be like a refreshing spring
In the dry and barren desert,
From the scorched ground bubbling,
Causing the parched tongue to sing,
Quenching more than thirst.
They are the great Rock's shadow
In a hot and weary land,
To the orphan and the widow,
To those overcome with sorrow.
They extend their King's hand.
Then eyes will see, ears will hear,
Truth will be disclosed.
Emmanuel, God draws near,
Dispelling any doubt and fear
With the love songs He composed.
The fearful heart will understand
And know love's sacrifice.
The stammering tongue will proclaim
In clear tones Messiah's name,
The King of kings, Jesus Christ.
Our King is a suffering servant, not a dominant dictator. And so, as His princes and princesses, we must be willing to follow His example.
Isaiah 40: Chris

Comfort, comfort my people,
says your God.
Speak tenderly to Jerusalem,
and proclaim to her
that her hard service has been completed,
that her sin has been paid for,
that she has received from the LORD's hand
double for all her sins.
In this time of remembrance and recognition of the coming of our Messiah, one of the words that most comes to me is "Compassion".
My oldest son and I were talking today as we were wrapping gifts, and we happened upon the topic of stories which could bring tears to our eyes. The written word is sometimes hard to infuse with the passion and weight it truly deserves. Even so, I told him of the one passage in Scripture which still brings tears to my eyes – with the first time being five years ago when I read it as part of my first time reading the Bible from cover to cover.
When the Old Testament comes to a close, even though the children of Israel have returned to Jerusalem and set the foundations of the Temple. But even so, their longing for a Messiah is a palpable, bottomless ache. The prophecy of Isaiah 40, which pointed to the return of Israel from Babylon, also held for them a deeper, more fulfilling promise.
And this deep yearning comes to the fore in the story of the Essene, Simeon, in the Temple:
Now there was a man in Jerusalem called Simeon, who was righteous and devout. He was waiting for the consolation of Israel, and the Holy Spirit was on him. It had been revealed to him by the Holy Spirit that he would not die before he had seen the Lord's Messiah.
And I can see this man, whose patience had been lifelong, hoping for the comfort promised by God through his prophet, 700 years before.
Moved by the Spirit, he went into the temple courts. When the parents brought in the child Jesus to do for him what the custom of the Law required, Simeon took him in his arms and praised God, saying:

"Sovereign Lord, as you have promised, you may now dismiss your servant in peace.
For my eyes have seen your salvation, which you have prepared in the sight of all nations:
a light for revelation to the Gentiles, and the glory of your people Israel."
And so it is, this old man, whose only heart's desire is to see the Messiah, is given the privilege of blessing him at the time of his circumcision. He was able to hold the Creator of the universe in his hands and offer a blessing to Him and to his mother and adopted father.
The child's father and mother marveled at what was said about him. Then Simeon blessed them and said to Mary, his mother: "This child is destined to cause the falling and rising of many in Israel, and to be a sign that will be spoken against, so that the thoughts of many hearts will be revealed. And a sword will pierce your own soul too."
And it is in Simeon that we first feel the full weight of the joy at the coming of the Messiah, and the first contemporary glimpse at Jesus as "a light for revelation to the Gentiles". And so it was, this Good News, came to us about 2010 years ago, and whose story we tell and cherish today.
And it brings us such great comfort and joy.
Isaiah 61: Phil
The Spirit of the Sovereign LORD is on me,
because the LORD has anointed me
to proclaim good news to the poor.
He has sent me to bind up the brokenhearted,
to proclaim freedom for the captives
and release from darkness for the prisoners,
2 to proclaim the year of the LORD's favor
It is after reading this passage from Isaiah that Jesus sat down and proclaimed that this Scripture was fulfilled in your hearing. There are some commentators who believe that the reason those listening had such a negative reaction to Jesus' claiming this passage was fulfilled was not simply that He was claiming this passage was talking about Him, but, rather, Jesus stopped in the middle of a sentence. Of course, in Isaiah 61, verses 2 & 3 continue to say:
and the day of vengeance of our God,
to comfort all who mourn,
3 and provide for those who grieve in Zion—
to bestow on them a crown of beauty
instead of ashes,
the oil of joy
instead of mourning,
and a garment of praise
instead of a spirit of despair.
So, perhaps the reactions of those in Nazareth hearing this proclamation was not so different than what ours would be today. When we read Scriptures about God offering blessings, both physical and spiritual, there is a natural desire to claim those for ourselves – especially if we find our identity as His chosen people. It is human nature to hold on to and to grasp as much as we can for ourselves and those in our inner circle. As Christians, as members of a certain church, or as Americans (or any other nationality), we tend to see our tribe as more important than other tribes. So it's not surprising that when Jesus neglected to mention the part of this passage that talks about God exacting vengeance on Israel's enemies that the Jews got upset.
But, the truth remains – Jesus came to proclaim the year of the Lord's favor. This favor extends to all mankind, and it's not any greater for one group over another. We are all favored. Republicans, Democrats, Protestants, Catholics, Muslims, Buddhists drug-addicts, perverts, pastors, drop-outs, atheists – none of these people are so far gone that they are beyond the reach of God's love for them through Christ. The wonder of the incarnation is in the fact that despite our constant unfaithfulness, the Father remains faithful to us. It is a wondrous thing to ponder.
In closing, I quote John "Golden Mouth" Chrysostom from the first Christmas sermon ever preached from 386 AD.
Come, then, let us observe the Feast. Truly wondrous is the whole chronicle of the Nativity. For this day the ancient slavery is ended, the devil confounded, the demons take to flight, the power of death is broken, paradise is unlocked, the curse is taken away, sin is removed from us, error driven out, truth has been brought back, the speech of kindliness diffused, and spreads on every side, a heavenly way of life has been 'in planted on the earth, angels communicate with men without fear, and men now hold speech with angels.
Amen. Let us observe the feast!
Conclusion
Eugene Peterson wrote, "Too many of us spend far too much time with the editorial page and not nearly enough time with the prophetic vision. We get our interpretation of politics and economics and morals from journalists when we should be getting only information; the meaning of the world is most accurately given to us by God's Word" (his emphasis; Run with the Horses, 54).
I'm glad we conducted this experiment this year, this slow march through the prophets. These ancient words enlighten our minds, stir up our hearts, animate our imaginations, and give energy to our hands and feet. We see God in the grand and in the mundane. We see God in poems and in sermons. We hear God roaring and we hear him weeping. We see him triumphing over his enemies and bending over his beloved. This is the God who came near! This is the God announced by the prophets and shown to us in Jesus. This is the God whom we serve and love, the God who serves and loves.
One of the disciples demanded of Jesus on the night of his betrayal, "Lord, show us the Father and that will be enough for us." And Jesus responded, "Don't you know me, Philip, even after I have been among you such a long time? Anyone who has seen me has seen the Father."
In other words, "I am enough for you."
Our hope, in this post, is that you have heard from the prophets, listened for the voice of God, and  seen the Lord Jesus and that in so doing, you will have a renewed determination to be what you were born to be in and because of Jesus.
appendix A – better late than never: neil
since I did not get my assignment in on time, it must be added to the end. so, in that vein i'll reference the very beginning of the story.
genesis 3:
And I will put enmity
between you and the woman,
and between your offspring and hers;
he will crush your head,
and you will strike his heel. – god
at first glance this looks like nothing more than a promise that snakes and people will forever not get along. yet as history proved – it was the first prophetic utterance that would culminate in the Christ event. What is truly amazing is that nothing in this chapter took god by surprise. He, they, were ready to respond. Theologians have speculated as to how and why he created adam and eve knowing they would sin. Believers have debated the order of decrees and decisions – and will continue to do so.
what remains is this promise.
a promise repeated to a man named Abraham.
a promise repeated to a nation called Israel
a promise repeated to their most famous king named david
a promise repeated until fulfilled in jesus the christ.
And just as the candlelight spread in last evening late late service… the gospel has spread, and will spread, until his glory covers of earth as the waters cover the sea.
Merry Christmas from the writers of Prophets, Priests, and Poets.